Pills
Shipping to your hotel is now available
Same-day delivery is possible within Tokyo's 23 wards
Emergency Contraceptives Pills

Levonorgestrel (best when taken within 72 hours after intercourse)

9,790 yen / pack

A first-line morning-after pill that were approved by both FDA and WHO to prevent pregnancy.

Speciality:
● Regarded as an emergency birth control
● It's useful within 72 hours of unprotected sex

Ella (effective within 120 hours after intercourse)

10,700 yen / pack

It promises to lower your chances of getting pregnant by 85% if it was being taken within 120 hours after unprotected sex

Speciality:
● One of the best morning-after pill in the market
● It provide protection from pregnancy up to 5 days after unprotected sex
● Works great for people who weigh more than 165 pounds

Menstrual Regulation Pills

Speciality:
● Improves abnormality in menstrual cycles
● Stabilize the amount of menstrual bleeding and symptoms
● For treating of dysfunctional uterine bleeding, dysmenorrhea

Everyday Pills

Speciality:
● May help reduce acne
● Less or no side effects
● Out of the 100 patients, two to three reported abnormal bleeding
● Best for regulating menstrual period

Speciality:
● May help reduce acne
● Less or no side effects
● Out of the 100 patients, two to three reported abnormal bleeding
● Best for regulating menstrual period

Triquilar 28

3,190 yen / month

The synthetic hormone of this drug will be given in three stages. This features allows Triquilar to mimic the body's natural hormone levels more closely.

Speciality:
● Less abnormal bleeding reports than with other oral contraceptive pills
● Providing excellent cycle stability
● It is less likely to cause side effects such as vomiting or dizziness compared to other contraceptive pills (Further intake can help to reduce symptoms)
● Nevertheless, common side effects of Triquilar includes: Acne, hair loss or hair growth

Labellefille

2,860 yen / month

The synthetic hormone of this drug will be given in three stages. This features allows Triquilar to mimic the body's natural hormone levels more closely.

Speciality:
● Less abnormal bleeding reports than with other oral contraceptive pills
● Providing excellent cycle stability
● It is less likely to cause side effects such as vomiting or dizziness compared to other contraceptive pills (Further intake can help to reduce symptoms)
● Nevertheless, common side effects of Triquilar includes: Acne, hair loss or hair growth
Usage Fee
All prices are tax included
Consultation Fee

0 yen

Delivery fee

0 yen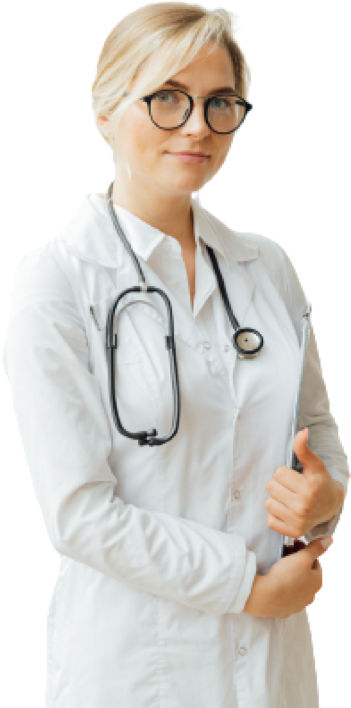 Emergency Contraceptives Pills
Menstrual Regulation Pills
*Please visit our clinic in person for this medicine.
Emergency Contraceptive Pills
Menstrual Regulation Pills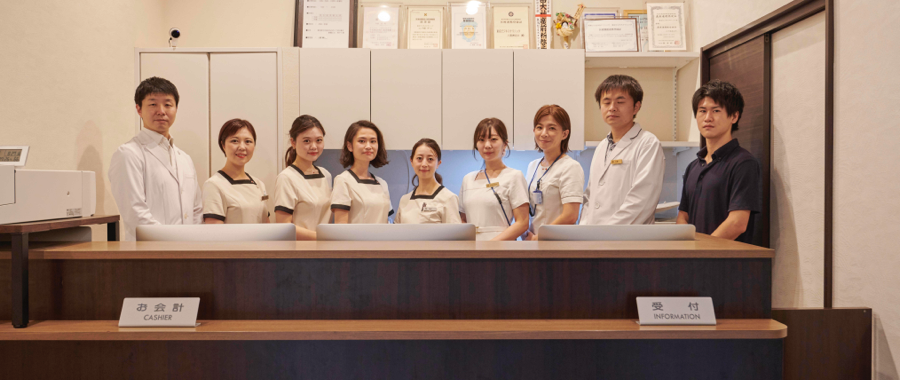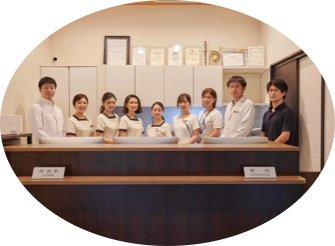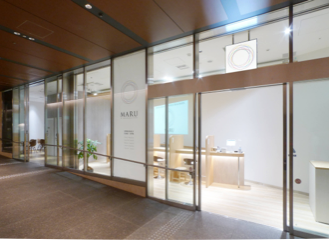 MARU By Tokyo Business Clinic
9:00 - 20:00 (Everyday)
1-8-2 Marunouchi, Chiyoda-ku , Tokyo 100-0005 Steel Building 1st floor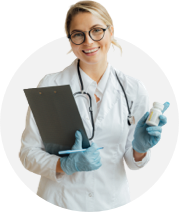 Relax, our affiliated clinic pledges the following
01

Professional Care
with a Personal Touch

Services provided by enrolled physicians.

02

Fixed Price
(no additional charge)

The price list is clear and unambiguous.

03

Excellent
Customer Service

Providing consistency in our service.

04

Your Privacy
is Our Priority

Your security, our obligation!

05

Speedy Shipping
(Next-day delivery
is possible)

Get your package when you need it most.
On-demand doctor consultations.
Consult the doctor online to determine the most appropriate option for birth control pills.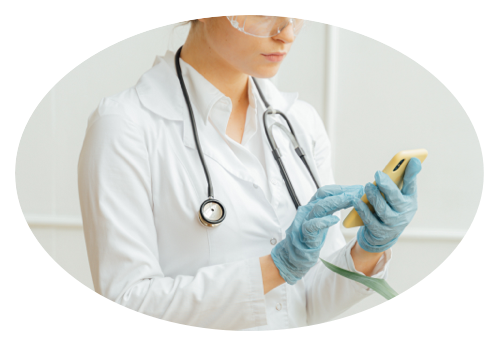 I want to delay my period!
Not thinking about
getting pregnant yet.
Wanna stop skin rashes
during my period!
Premenstrual syndrome (PMS)
is too hard to bear.
We offer a wide range of safe and effective birth control pills in compliance with Japanese standards, ensuring secure and personalized services to meet your needs.
How do birth control pills work?
Birth control pills (also known as contraceptive pills or simply pills) are daily hormonal pills taken by women for contraception. In addition, there are emergency contraception pills, commonly referred to as morning-after pills. They are a widely accepted option for preventing pregnancy in emergencies when regular birth control is not used or has failed after unprotected intercourse. In theory, if used properly, the pills are said to be 99% effective in avoiding pregnancy.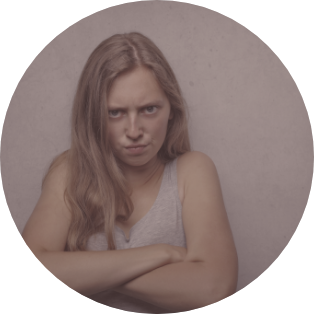 Alleviate
your anxiety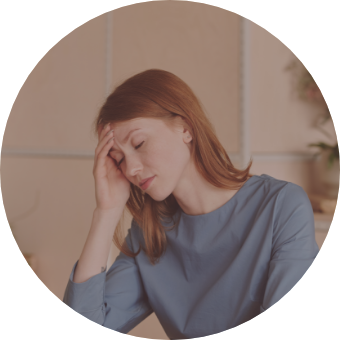 Prevent your headaches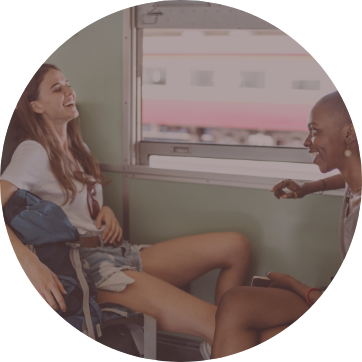 Freedom to make your own schedule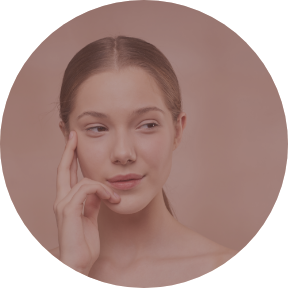 Can banish acne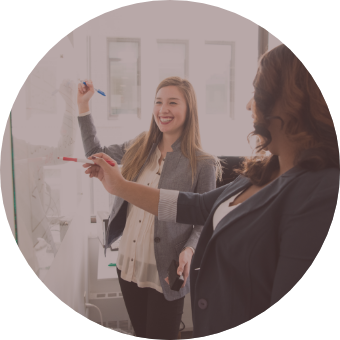 Preventing pregnancy
2 Reasons for Choosing Us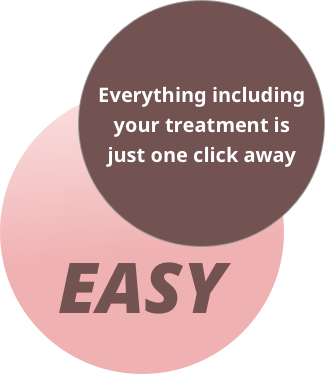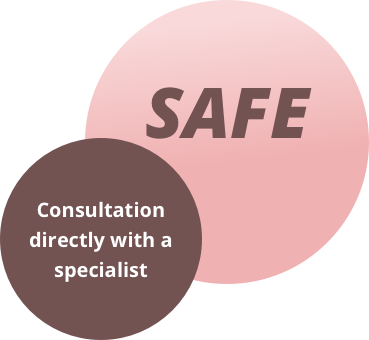 Schedule your appointment

Appointments can be made online for both new and follow-up patients. They can be scheduled anywhere from a few months to one day prior to your visit.

Have the consultation your way

You can choose either an online or in-person consultation. For the virtual alternative, you will receive a link for the session after your appointment has been confirmed.

*We use Google meet as our online meeting tool
Note: For the sake of your well-being, we require a one-time visit to our clinic for a health examination and blood test before we can refill your prescription. (A fee of ¥3,000 will apply).

Receive your medicine

With Clinic Nearme Health, you can get pills delivered to your home at our earliest time! Forget the hassle of visiting a clinic: make your payment online with a credit card and get your pills in no time.
Types of Contraceptive Pills
Emergency
contraceptives pills

Menstrual
regulation pills

Everyday pills
Comparison Chart for the Pills
Brand Name
Type
Uses
Direction
QTY.
Everyday Pills
Triquilar 28
2nd Gen Triphasic pill
Prevent pregnancy
Take the first one on your first day of menstruation. And at a fixed time every day for 28 days.
28
Labellefille
2nd Gen Triphasic pill
Prevent pregnancy
Take the first one on your first day of menstruation. And at a fixed time every day for 28 days.
28
Marvelon 28
3rd Gen Monophasic pill
Prevent pregnancy
The first tablet should be taken on the first day of the period. Then follow the instruction printed on the package daily at a fixed time.
28
Favoir 28
3rd Gen Monophasic pill
Prevent pregnancy
Take the first one on your first day of menstruation. And at a specified time in a predetermined order.
28
Morning-after Pills
Levonorgestrel
2nd Gen Monophasic pill
Emergency contraceptive method
Take the medicine as soon as possible after unprotected sex.
1
Ella
3rd Gen Monophasic pill
Emergency contraceptive method
You can take the tablet at any time of the day. Also, take it as soon as it is prescribed.
1
Menstrual Regulation Pills
Levonorgestrel
2nd Gen Monophasic pill
Regulating periods, Relieving menstrual cramps
Take one pill at the same time every day.
21

Are all pills the same?
No, there are many different types of contraceptive pills on the market, and each is slightly different. The important thing is to follow the doctor's instructions. We strongly recommend taking them at the same time every day and try not to skip or miss a pill. Because missing pills or not taking them on time makes them less effective, if you have questions about taking the pill, please don't hesitate to contact us for further advice.

What does the pill contain?
Hormones used in the pill are mostly a synthetic form of the natural hormones progestin and estrogen. Some contain only progestin, e.g., progestin-only pill, and others a combination of progestin and estrogen, e.g., the so-called combined pill. The combined pill mimics a pregnancy to your body, although you are not pregnant, which prevents you from ovulation. It also thickens the cervical mucus, making it difficult for sperm to get through. The progestin-only pill works by thickening the mucus at the entrance to the womb. In some women, it may also prevent ovulation. Please don't hesitate to talk to our staff if you have any concerns or question

Does taking pills affect my period?
The pills usually make your periods more regular, shorter, lighter, and less painful.

Does the pills prevent you getting an STI?
The pill does not offer protection against STIs (sexually transmitted infections), so until you are sure of your partner's sexual history or sexual health, it's advisable to use a condom in addition to taking the pill.

Will birth control pills make me put on more weight?
Although some women on the pill were reported to have put on weight, it is questionable that this could be traced back to the pill. However, with some pills, you might put on weight when taking them due to water retention, making you feel fluffier. But there are today modern contraceptive pills that can avoid such water retention to some extent.
You may also find your appetite increases in the first three months of pill-taking. But rest assured, it's totally fine.

What are the main side effects of birth control pills?
Almost most oral contraceptive pills can cause a range of side effects. These side effects are mild and may resolve after the first two or three months of taking them. One may experience; Acne, bleeding between periods, elevated blood pressure, dizzy or nausea, weight gain, and tenderness or pain in the breasts.

How do birth control pills work?
There are many different kinds of contraceptive pills available, which can be divided into two main groups:
The combined pill releases the hormones estrogen and progestin. This combination prevents pregnancy by stopping your ovaries from releasing eggs and thickens your cervical mucus to keep sperm from reaching an egg. The pill is most effective when you take it consistently at the same time each day.
The progestin-only pill, also known as the mini pill, only releases the hormone progestin and might be an option for those sensitive to estrogen. It prevents pregnancy primarily by thickening your cervical mucus and thinning the uterine lining.
The mini-pill is even more time-sensitive than the combined pill, and taking it at the exact same time each day is essential.

Does birth control pills affect fertility long-term?
Multiple studies have shown that using birth control pills for an extended period does not negatively affect your health or fertility. However, speaking with your doctor regularly about your birth control use and any new medical conditions or risk factors that may arise is essential. Continuing to use birth control pills will not hinder your ability to conceive and have a healthy pregnancy in the future. Once you stop taking the pills, your menstrual cycle will likely return within a few months. Many people successfully conceive and have a healthy pregnancy shortly after stopping taking contraceptive pills.

At what age can I start taking the birth control pills?
The simple answer is that you can start taking birth control pills anytime if your doctor confirms that you are not pregnant. Research indicates that a birth control pill is a safe option for women during their reproductive years, regardless of age, with no added risk for younger women.

Is it safe to switch from one birth control pill to another?
While changing to an earlier pill schedule is often much more manageable, you can safely swap to any time. Just make sure you follow the right instructions for your particular pill type and use additional contraception, like condoms or other barrier methods, when needed. And be sure to talk to your doctor before making any changes.

Where is your clinic?
Our location can be found on the 1st floor of the Tekko Building. The basement floor of the same building is dedicated to offering personalized health care plans for those with health insurance.

Is there a parking lot?
Yes, there is a large parking lot inside the building. We offer three hours of free parking with any purchase of ¥1000 or more

How can I ask the doctor to refill my prescription (order)?
To reserve and refill your prescription, simply complete our reservation form and provide us with your medical record number/order number. Please note that the listed phone number is not equipped to handle prescription refill orders. For those seeking "Emergency Contraception (the morning-after pill) in Japan," you may obtain the medication without a prescription if you are over 18 years old. However, as taking every dose of contraceptive pills is important, kindly contact us promptly when you need a refill. Please be informed that a visit to our clinic is still necessary at least once to perform a blood test.

How do I charge for the consultation?
The online consultation is free of charge with taking the prescription. (Without prescription, it costs 4400 JPY (including tax.)). However, if you decided to schedule an in-person consultation with us at the clinic, we will charge you for the face-to-face consultation along with a blood test.

How much will you charge me for the medication delivery service?
For orders over ¥5000, there will be no delivery fee.

Is it safe to drink alcohol when taking birth control pills?
No, as alcohol does not affect the functioning of any birth control pills.

Can certain foods interact with birth control pills?

How should I take my contraception pills? Before or after meals?
It's recommended to take your birth control pills at the same time every day, and it doesn't matter if it's taken before or after a meal.

Can I get a refill for my medication in two weeks without interruption?
Yes, we can provide you with a refill for your medication without interruption.

Can I get a three-month supply in one visit?
Starting from the second visit, we can give you 2-month supplies of the birth control pill, and on the third visit, we can provide you with an even better 6-month supply.

How can I refill my birth control pills?
If you opt for an in-person consultation, it will be given to you at the clinic.
For customers who decide to go for online consultation, the pills will be shipped to your residence.

How do I pay for my medications?
For in-person consultations at the clinic: Payment can be made with cash or credit card during the appointment.
For online consultations: Payment is made through a link sent via email.