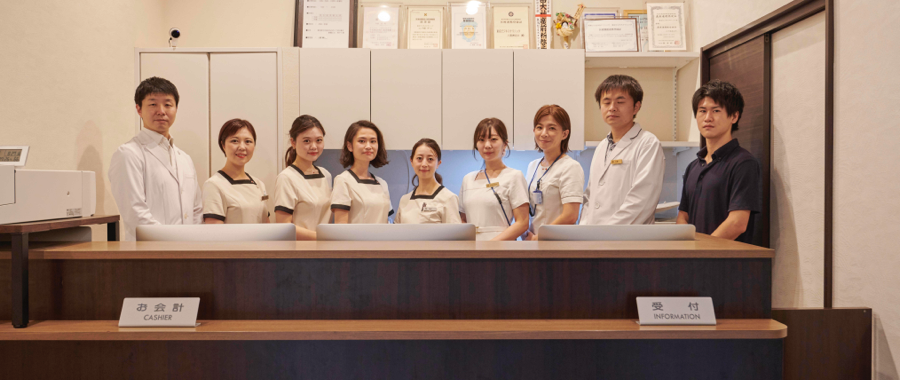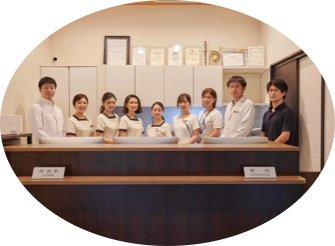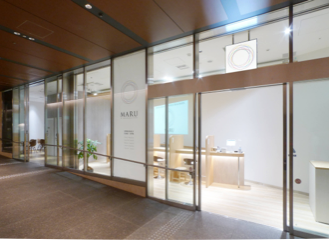 MARU By Tokyo Business Clinic
9:00 - 20:00 (Everyday)
1-8-2 Marunouchi, Chiyoda-ku , Tokyo 100-0005 Steel Building 1st floor

Are all pills the same?
No, there are many different types of contraceptive pills on the market, and each is slightly different. The important thing is to follow the doctor's instructions. We strongly recommend taking them at the same time every day and try not to skip or miss a pill. Because missing pills or not taking them on time makes them less effective, if you have questions about taking the pill, please don't hesitate to contact us for further advice.

What does the pill contain?
Hormones used in the pill are mostly a synthetic form of the natural hormones progestin and estrogen. Some contain only progestin, e.g., progestin-only pill, and others a combination of progestin and estrogen, e.g., the so-called combined pill. The combined pill mimics a pregnancy to your body, although you are not pregnant, which prevents you from ovulation. It also thickens the cervical mucus, making it difficult for sperm to get through. The progestin-only pill works by thickening the mucus at the entrance to the womb. In some women, it may also prevent ovulation. Please don't hesitate to talk to our staff if you have any concerns or question

Does taking pills affect my period?
The pills usually make your periods more regular, shorter, lighter, and less painful.

Does the pills prevent you getting an STI?
The pill does not offer protection against STIs (sexually transmitted infections), so until you are sure of your partner's sexual history or sexual health, it's advisable to use a condom in addition to taking the pill.

Will birth control pills make me put on more weight?
Although some women on the pill were reported to have put on weight, it is questionable that this could be traced back to the pill. However, with some pills, you might put on weight when taking them due to water retention, making you feel fluffier. But there are today modern contraceptive pills that can avoid such water retention to some extent.
You may also find your appetite increases in the first three months of pill-taking. But rest assured, it's totally fine.

What are the main side effects of birth control pills?
Almost most oral contraceptive pills can cause a range of side effects. These side effects are mild and may resolve after the first two or three months of taking them. One may experience; Acne, bleeding between periods, elevated blood pressure, dizzy or nausea, weight gain, and tenderness or pain in the breasts.

How do birth control pills work?
There are many different kinds of contraceptive pills available, which can be divided into two main groups:
The combined pill releases the hormones estrogen and progestin. This combination prevents pregnancy by stopping your ovaries from releasing eggs and thickens your cervical mucus to keep sperm from reaching an egg. The pill is most effective when you take it consistently at the same time each day.
The progestin-only pill, also known as the mini pill, only releases the hormone progestin and might be an option for those sensitive to estrogen. It prevents pregnancy primarily by thickening your cervical mucus and thinning the uterine lining.
The mini-pill is even more time-sensitive than the combined pill, and taking it at the exact same time each day is essential.

Does birth control pills affect fertility long-term?
Loads of research have indicated that long-term use of birth control pills would not adversely impact your health or fertility.
Even so, discussing your birth control use with your doctor regularly is strongly recommended, or if you learn of a new medical condition or risk factor in your daily life.
Long-term birth control use doesn't harm your ability to get pregnant and have a healthy baby once you no longer take it.
Your regular menstrual cycle will most likely return within a month or two after you stop taking your pills. Many people get pregnant within a few months of stopping birth control pills and have healthy, complication-free pregnancies.

At what age can I start taking the birth control pills?
The short answer is anytime. As long as your doctor is sure you're not already pregnant, you can get on the pill at any time or age. As much research suggests, birth control pills can be a relatively safe option for women throughout their reproductive years, with no increased risk due to young age.

Is it safe to switch from one birth control pill to another?
While changing to an earlier pill schedule is often much more manageable, you can safely swap to any time. Just make sure you follow the right instructions for your particular pill type and use additional contraception, like condoms or other barrier methods, when needed. And be sure to talk to your doctor before making any changes.

Where is your clinic?
We are located on the first floor of the Tekko Building. The basement floor of the same building is where we provide individual health care plans for people with health insurance.

Is there a parking lot?
Yes, there is a large parking lot inside the building. We offer three hours of free parking with any purchase of ¥1000 or more

How can I ask the doctor to refill my prescription (order)?
Simply fill out our reservation form and provide us with your medical record number/order number, you will be able to make the reservation and get your prescription refilled. Only be notified that, although a phone number is listed, persons at this number will not be able to take prescription-refill orders. For the customer looking for "Emergency Contraception (the morning after pill)", you can get the medication without a prescription if you are over 18 years or older. For other medications like birth control pills, since you mustn't skip drugs, so please contact us as soon as you need a refilled. But, we still need to ask you to visit us at least once to take a blood test.

How do I charge for the consultation?
The online consultation is free of charge. However, if you decided to schedule an in-person consultation with us at the clinic, we will charge you for the face-to-face consultation along with a blood test.

How much will you charge me for the medication delivery service?
For orders over ¥5000, there will be no delivery fee.