OUR MEDICAL SERVICE
We provide you with professional and safe medical services.
NEGATIVE COVID-19 CERTIFICATE SAMPLE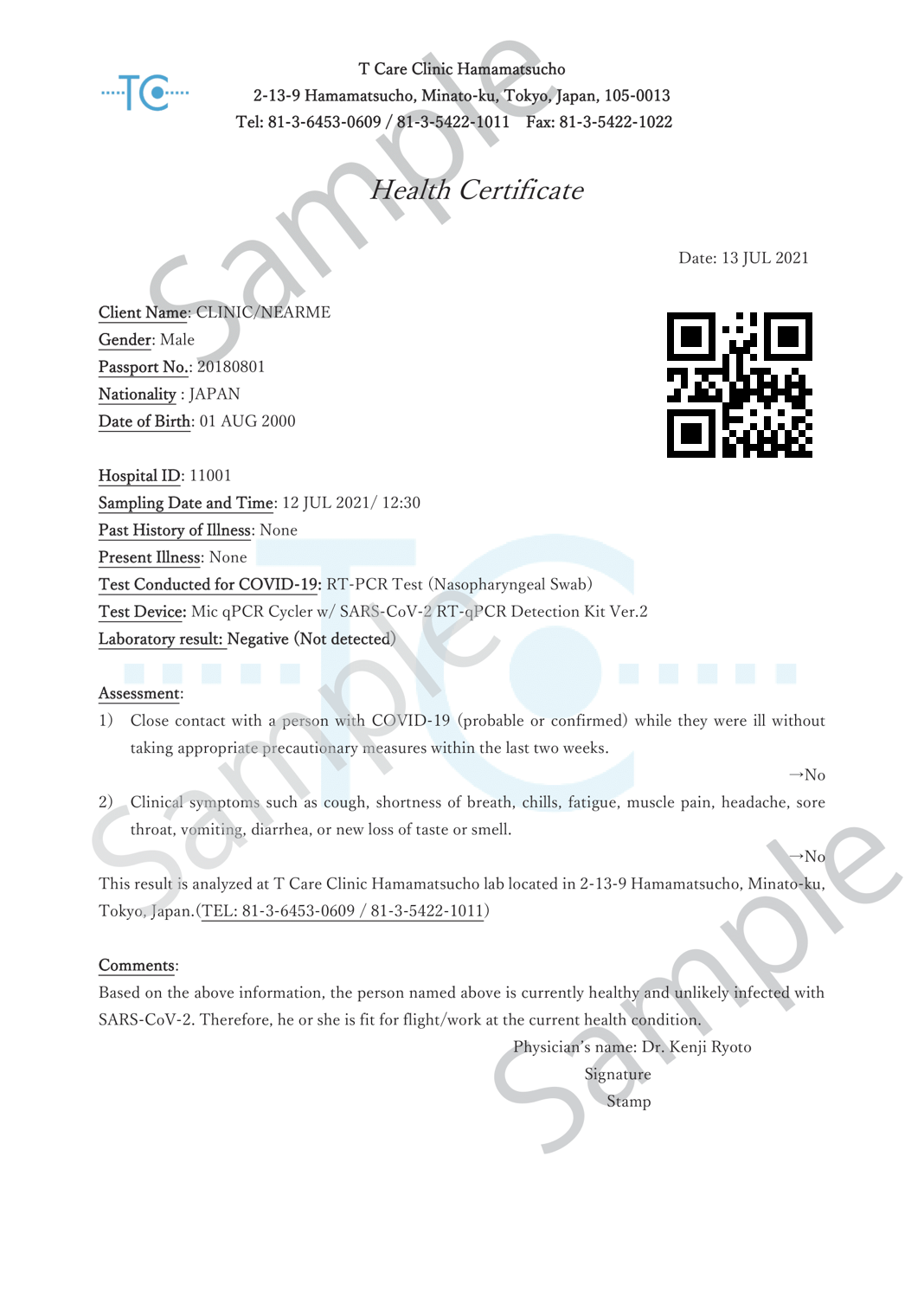 Information written on the Negative Covid-19 Test Certificate:
Test Method: RT-PCR (Nasopharyngeal Swab or Saliva-based )
Personal Information: Name, nationality, gender, passport number, date of birth
Date and time: Examination time, certificate day issuance
Others: QR Code, clinic name, address and phone number, physician's name and signature, clinic stamp
CLINIC LOCATION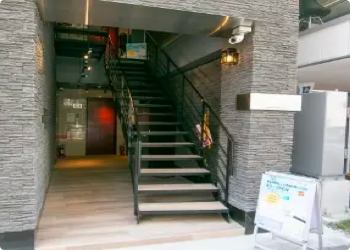 CLINIC BUSINESS HOURS
10:00~14:30
15:30~18:00 (Mon, Tue, Thu, Fri)
Address
G1 Build. 2F, 2-13-11, Hamamatsucho, Minato-ku, Tokyo
Access

From JR Hamamatsucho St. South Gate

3 mins walk from the station.
* Walk-ins are not accepted. You must book a PCR test in advance before visiting.
* The last time slot for PCR Test is 17:30.
PCR TEST GUIDE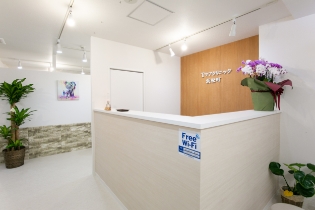 1. Make a reservation
Please use the booking form to check the availability and make your reservation. We will coordinate the booking and send you a confirmation email. You can pay in advance or directly at the clinic.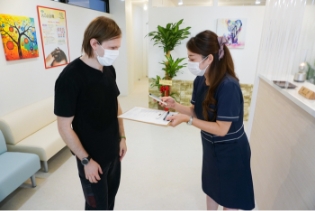 2. Before the appointment
Fill out the questionnaire that will be sent by email.
If you choose a saliva test, please be sure to not eat, drink, use toothpaste or gum at least 1 hour before your appointment.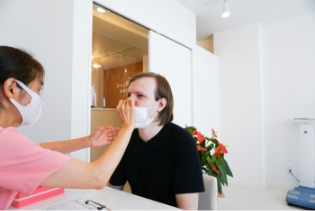 3. At the time of visit
On the day of your PCR test appointment, please visit the clinic at least 5 minutes early. The receptionist will make a copy of your passport, take your temperature and explain you the flow of the PCR Test. In total, the examination will take approximatively 10 minutes.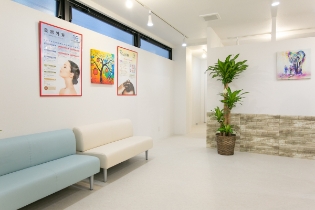 4. Results and Certificate
For Tokyo: If negative, you will receive a travel certificate at our reservation center between 3PM to 9PM on the next day, or between 7PM to 9PM if you chose the same-day option. Please bring your passport.
*If positive, we will call you directly and explain the procedure to follow (negative certificate will not be issued).
*If requested, we can also send the negative certificate by PDF.
FAQ
How do I receive the test results?
Please come to our reservation center to receive your certificate. You do not need to make a reservation.
Is the PCR test negative certificate written in English?
Depending on your needs, the negative certificate can be written either in English or Japanese.
How long does the PCR test take?
The entire process will take about 10 minutes (temperature measurement, inquiry sheet, sample collection). Please do not eat or drink (including gargling) from 1 hour before the inspection. You can receive the test results from 15:00 on the next day.
If I took the test on Friday, can I get the result and the certification on Saturday?
Yes, you can receive your certificate even on the weekend or during national holidays.
Can my PCR (antibody/antigen) test be covered by my national health insurance?
We're afraid PCR (antibody/antigen) tests for certificate/knowledge purposes are not covered by national health insurance. The insurance-covered cases are when a symptomatic person is diagnosed by a physician and instructed that a PCR test is necessary. Or if you have your private travel insurance, please contact the insurance company for their service's coverage.
Our tests are offered to those who do not have symptoms and booking at one's own expense without national insurance.
In what format do you issue certificates? Do you send by email?
Result availabilities vary depending on the details of your booking, please refer below.
● Tests at Tokyo clinic:
 General plan= During 3:00pm - 7:00pm on the next day (Reservation center pick up or PDF) Specify paper or PDF at your check-in.
 China plan= During 1:00pm - 7:00pm on the next day (Reservation center pick up or PDF) Specify paper or PDF at your check-in.
 Hawaii plan= During 5:00pm - 7:00pm on the next day (Clinic pck up only) Paper only.
● Home Delivery Kit:
 Time depends on your sample delivery arrival time (PDF only)
● On-Site tests for organizations/corporations:
 Please contact customer service.
What happens if I tested COVID-19 positive?
If tested positive, you will be contacted immediately to inform you that you are positive and to ask you the necessary questions to report to the local health center. After this initial contact, please stay in a strict self-isolation and wait for the next contact from the health center and follow their instructions.
I am vaccinated. Will this affect my PCR test result?
Vaccination should not affect the PCR test result. However, please avoid taking test right after the vaccination. For PCR tests, we highly recommend to wait at least 3 days after vaccination.
* Meanwhile if with antibody test, the test result shall be positive due to antibodies in your body produced by the vaccination.
Can I book my PCR test & certificate appointment by phone?
Yes, booking by phone or even via email is available. However, if to reserve your test appointment outside of our business hours, please use the online booking form.
Do I need to book an appointment?
Yes, we do not accept walk-in tests. Thank you for your advanced booking.
Am I supposed to arrive earlier than my actual appointment time to be on time?
We're not able to perform your test earlier than the scheduled time even if you'd arrive earlier than your appointment time. To change time, please contact customer service in advance. Test appointments are made in 30-minute slots, so kindly arrive within 30 minutes of the appointment time. (For example, if yoru appointment is at 9:00, please arrive between 9:00 and 9:30.)
Can I take PCR test even if I have a fever?
Yes, it is still possible to take tests even when you're feverish or have a cold. Please come without using public transportation and do call us when you arrive at the clinic before entering the entrance, since we may have to arrange your test performed in an isolated condtion.
I cannot select the Same-day option. What can I do?
Same-day option is only available if your appointment time at the Tokyo clinic is before 1:30 pm, and for the General Plan and China Plan.
It is not available for those whose appointment time is after 2:00 pm even in Tokyo, and those who are using the Hawaii Plan.
* Please note that Same-day option is also not available for those with COVID symptoms or who have had close contact with COVID positive individuals.
Does your certificate has an appropriate QR code on it?
Our certificate's QR code is NOT the one your destination country requests. However, we have confirmed most of the QR code requesting countries such as Egypt, Dhubai, Tunisia, etc. do accept our certificates as valid proof of COVID negative status. For other country's situation, please contact customer service.
Can I pay by cash (or credit card)? When and how?
When you selected "Pay at the clinic" option or booked by phone, please process payment at the clinic counter upon your arrival. Either cash or credit card usage is available at your preference.
Can I order during my after-arrival quarantine? Do I need a certificate for this?
Yes, we are available to perform your PCR test on your after-arrival quarantine Day-10. Currently (mid October 2021), we understand no official certifiacte is needed but a simple result information will do for your quarantine days shortening purpose. However, such condition may be updated frequently. Please check the latest entry erqurements before booking.
By when do I need to place my booking?
Our PCR test arrangement needs your advanced booking. We shall be able to receive your last-minute booking AS LONG AS there is an open slot on your preferred date and time. When you need to perform test on a specific date and time, please book to reserve your slot immediately after your air ticket is fized and purchased.
I'm during my quarantine so I cannot use public transportation, do you have a parking for my car?
Thank you for your cooperation in visiting by your car for the safety reason. Yes, there is a coin parking lot in the building next to the Tokyo clinic.
Can you perform test and issue a valid certificate completely following my destination's entry requirements?
Yes, we support all countries, including special test requirements for China and Hawaii. In addition to these two countries, we also have special formats for South Korea and Vietnam to meet all your needs. If your destination country has entry requirements that are significantly different from those of other countries, or if you would like to reconfirm your certificate's validity, please contact our customer service any time.
How can I cancel once I place my appointment booking? Will you refund my paid fee?
Cancellation is available by phone or email. And yes, we can fully refund upon your cancellation request with paid-in-advance bookings.
How can I know how much my total cost will be before booking?
The total amount of payment can be confirmed using the Booking Order form. Select your test site (Tokyo) and choose a test plan. Next, select the number of people and whether or not you want Same-day option. This is all you need to do and the total amount will be displayed at the lower left side on the form page.
Can you tell me how to get to the clinic from the nearest station?
Yes, you will receive an Appointment Confirmation email after your booking is completed.
All necessary instructions such as how to get to the cinic from the nearest station, what to bring, what to do, are in the email for you. Please keep this email until your test is done.