IF YOU ARE ELIGIBLE
THE TEST FEE WILL BE WAIVED
*Only for those who are asymptomatics
Test results will be provided within 24 hours.
0 JPY
Tax included
CANNOT be used for travel
Issuance of simple reportSample
*Only available at Tokyo branch.
*The cost of the simple report is not included in the free plan
*This simple report is for information purpose only and is not valid to travel abroad.

+3,300 JPY
Tax included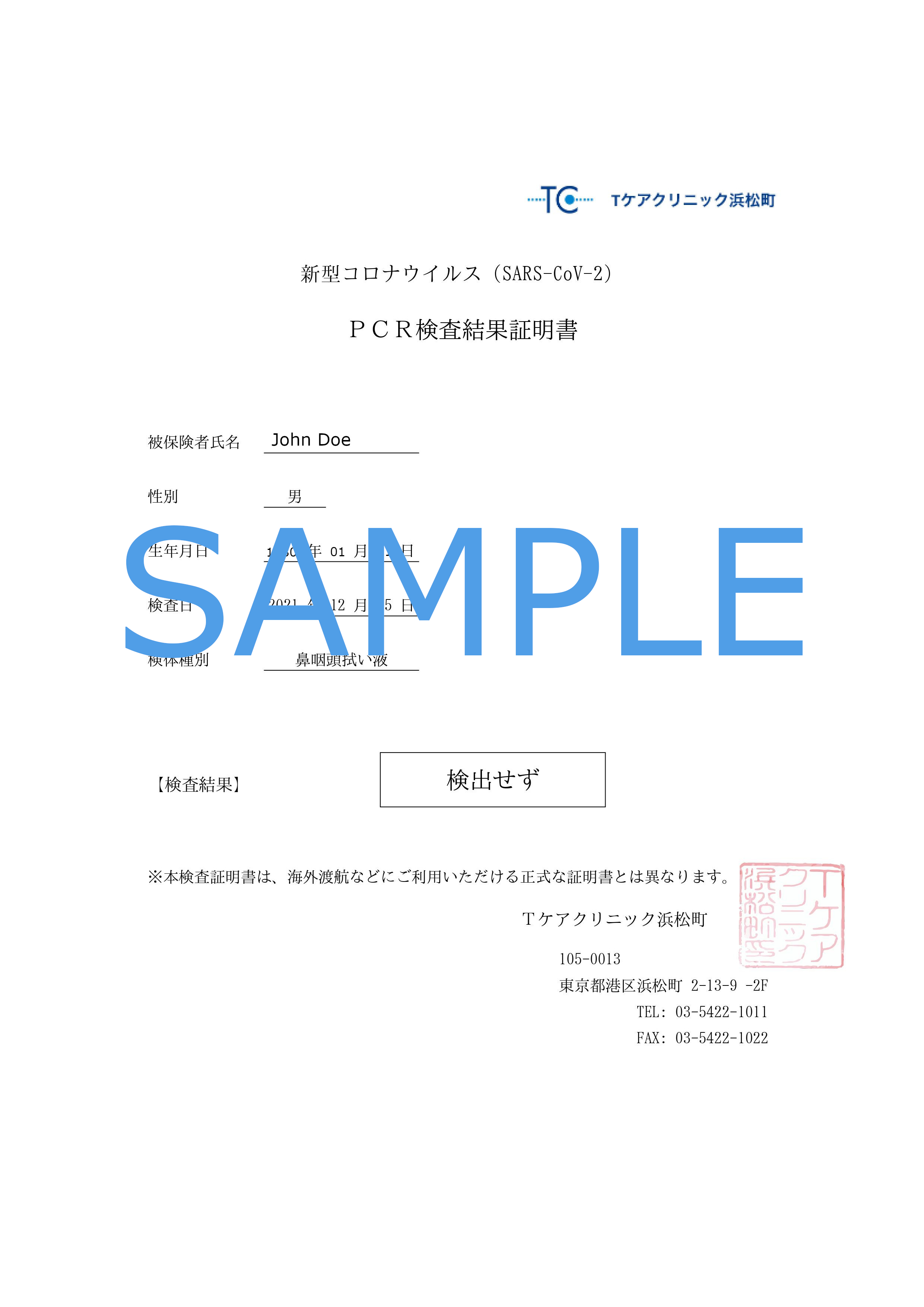 ATTENTION
* Only those who live in Tokyo City or Osaka Prefecture can apply (respectively for Tokyo and Osaka clinic).
* The test results will be notified within 24 hours
* A negative test result certificate can be issued for Tokyo clinic at an extra fee (+3,300 JPY). However, this is NOT a certificate to travel abroad. For this, please book via our regular PCR Test.
* Only asymptomatic people can apply for the free PCR test. If you have symptoms or were in contact with a positive person, your application will NOT be accepted.
* Please be sure to bring your ID (residence card, health insurance card, driver's license, etc.) with you when you visit the clinic to verify your current address.
* If you have an appointment with more than one person, please bring IDs for all of the people who will be tested. Along with the IDs, please submit an application form for testing as specified by each local government.
If you need a PCR test to travel abroad,